Throughout its existence, the UFC has seen a wide range of talented competitors and charismatic people enter the cage. Finding the top contender might be difficult because there are so many to take into account. However, we have picked the top 10 UFC fighters of all time who, in our opinion, merit inclusion in the discussion of the best fighters to ever grace the UFC.
B.J.Penn
B.J. Penn has gained a lot of admiration from UFC fans, but he has also solidified this popularity with stellar octagon performances. As the first UFC fighter to successfully defend championship titles across different weight classes, Penn has this distinction.
Additionally, he has triumphed over well-known competitors like Nick Diaz, Georges St. Pierre, and Matt Hughes. Despite his impressive early career successes, there is a belief that Penn may have continued competing after his prime, as seen by a string of defeats at the end of his UFC career.
Randy Couture
Randy Couture has the potential to be dubbed the UFC's first real sensation. During the sport's early years, he was one of the leading personalities, becoming a well-known personality in the late 1990s and early 2000s.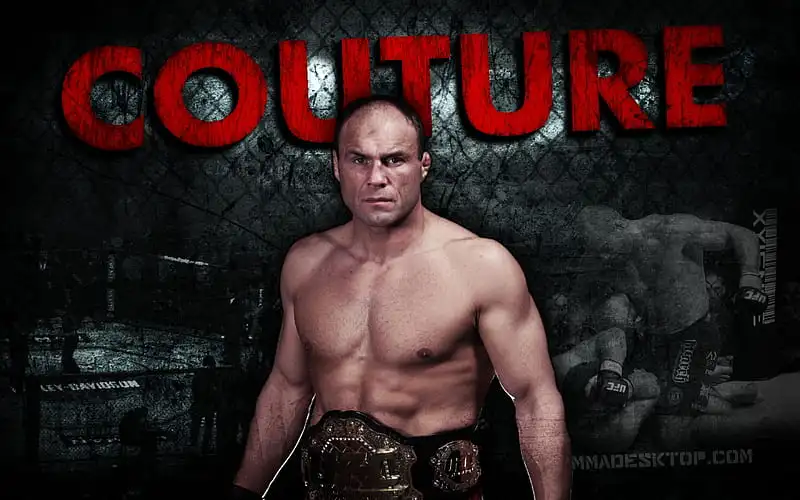 The extraordinary tenacity and ability of Randy Couture to constantly stage comebacks, defying the perception of the UFC world that he was past his prime, is what seals his position on this squad. A late-career comeback was accomplished by stepping up to the heavyweight class. Notably, he even defeated Tim Sylvia and won the UFC Heavyweight Title.
Royce Gracie
While Royce Gracie might not enjoy widespread recognition among present-day UFC enthusiasts, those who witnessed his battles in the early stages of the UFC would readily acknowledge him as one of the top 10 fighters in history.
Gracie's tenure in the UFC occurred during an era when the organization did not enforce conventional weight divisions or adhere to the MMA regulations that are in place today. Competing against a diverse range of opponents, Royce Gracie achieved an impressive feat by securing victory in three out of the initial four UFC tournaments ever conducted.
Georges St. Pierre
Only two defeats occurred during Georges St. Pierre's time in the UFC, but he was able to make up for them both by winning their respective rematches. GSP is on virtually every fan's list of the top 10 fighters because of his impressive track record. Although Pierre has switched his attention away from the octagon and into the worlds of cinema and television, his retirement status is still up in the air due to the lack of a formal statement, leaving the door open to potential future opportunities.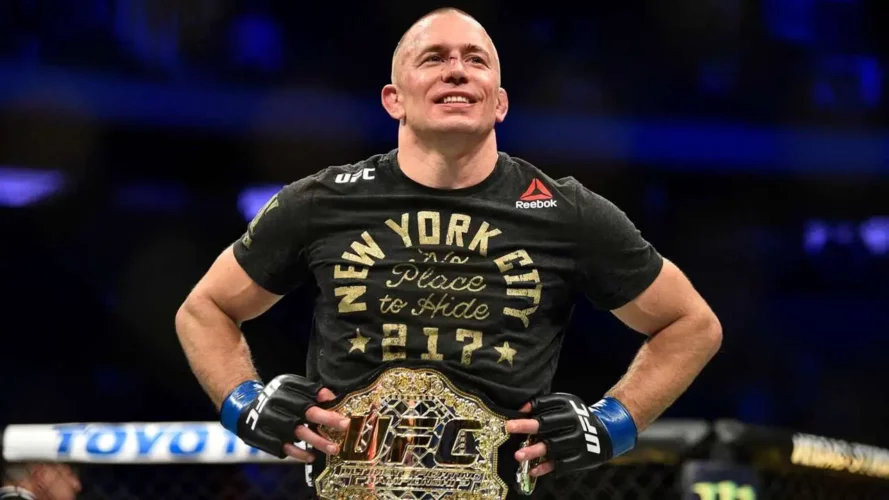 Chuck Liddell
Also known as one of the most courageous UFC fighters, particularly when he faced off against Tito Ortiz. Chuck Liddell found himself at the centre of one of the first much-anticipated rivalries in the early history of the UFC. He frequently displayed his domination over his rivals in the early stages of the sport.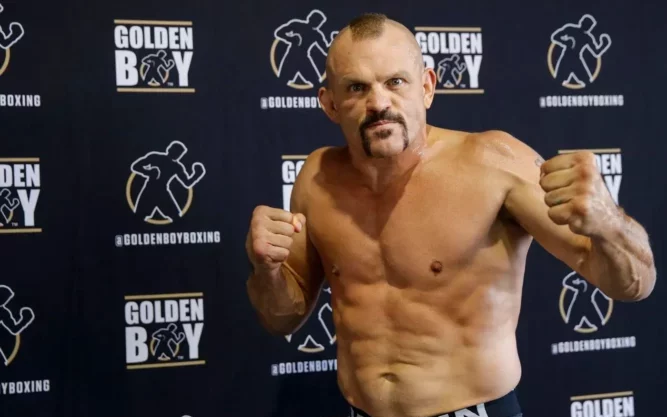 Because of his extraordinary dominance, Liddell was the most popular UFC star for the majority of his career. He stretched his career past his prime, like several other boxers, which led to a series of setbacks in the latter years of his fighting career. In spite of this, his total record of work earns him a spot in our top 10 fighters.
Ronda Rousey
The best female UFC fighter ever should not be overlooked. Her accomplishments, personality, and method helped the UFC women's division gain recognition in the MMA world. For a significant portion of her career, Ronda Rousey, better known by her ring name "Rowdy," exhibited dominance over her rivals. The physical effects of suffering two distinct knockout losses, however, led to her retirement from both the UFC and MMA combat.
Jon Jones
Jones' position on this list is justified by his outstanding accomplishments within the octagon, even after accounting for his difficulties outside the UFC.
Jones, often known as "Bones," is distinguished by the fact that he has never lost a UFC fight. The one knock against him came from a fight that ended in a disqualification. The success Jones will have against the top heavyweight contenders will depend on how well he performs in his recent fights.
Conor McGregor
Unquestionably, Conor McGregor is the most well-known UFC fighter in history. His notoriety extends to individuals who aren't UFC fans as well as fans of the sport in general. Beyond his global fame, McGregor has earned his spot among the top fighters, so his prominence isn't only reliant on his appeal.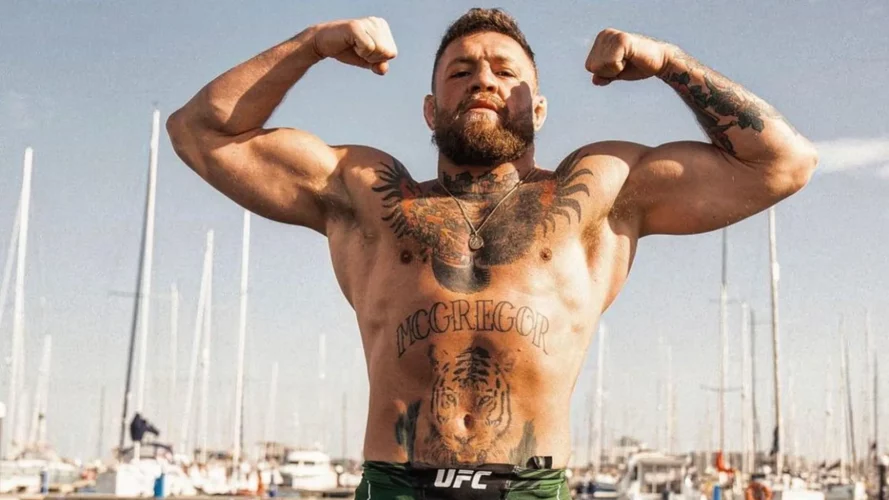 Only a few losses have ever occurred in McGregor's career, and he has continuously proclaimed his domination over opponents whenever they have come up against him. His brazen demeanor has persisted, frequently being accompanied by his propensity to support his self-assured statements with deeds. McGregor is presently recovering from an ankle injury, but his absence from the UFC is not expected to be very long since we expect him to make a quick recovery.
Anderson Silva
In conversations regarding the greatest UFC athletes in history, Anderson Silva routinely ranks among the top candidates. Fans were won over by Silva's enthralling fighting style, and critics agreed that he belonged to a special breed of MMA fighters who only appeared once every generation.
Even though injuries and losses significantly hurt his record in the latter stages of his career, his five-year reign as the UFC's Middleweight Champion cemented his legacy as a legendary figure.
Khabib Nurmagomedov
He is one of the most famous Russian UFC fighters. During the UFC period of the 2010s, there's little doubt that Nurmagomedov emerged as the most formidable competitor, and his domination may go down in UFC history.
Khabib won all 29 of his fights in the UFC, a record that prompted analysts to assess his career and theorizes that, save from one round in his dominant matchup with Conor McGregor, he may not have lost a single round at all. Khabib Nurmagomedov, who may claim the title of the greatest fighter ever seen in the UFC, sits in a league of his own based solely on his spotless record and unrivaled control.
Wrapping It Up!
In conclusion, the UFC has seen a wide range of extraordinary abilities and alluring personalities fill the octagon. Given the large number of candidates, picking the finest fighter is a difficult assignment, but these ten people unquestionably belong in the conversation of the greatest to enter the UFC arena. Their status as legendary personalities in the world of mixed martial arts is cemented by their accomplishments, domination, and influence on the sport's history.