Jesse "Tha Monstar" Williams, a retired professional football player. Who made history as the first Australian to win a Super Bowl ring with the Seattle Seahawks in 2014. Currently, Williams is involved in a program led by Gridiron Australia to discover. Nurture the next generation of American football players in Australia. The initiative, known as The Search, aims to identify talented athletes. Provide them with opportunities to secure scholarships at American high schools and colleges.
The program has generated interest from several US schools, even in its initial stages held in Melbourne, Brisbane, Canberra, and western Sydney. In the coming weeks, a few boys will travel to the US to commence their academic year in August. The Search team is searching for the top ten athletes in each city to undergo a development program. At the end of the year, the best ten from this larger group will be selected for a tour of the United States.
Cayden Close, an 18-year-old from Coffs Harbor who is part of the Sydney Roosters' junior rugby league system. Expressed excitement about the prospect of playing American football in the US. Close highlighted that while rugby league and Australian Rules Football (AFL) dominate in Australia. Many people are unaware of the genuine pathway American football offers. Close credited his involvement in the Roosters' pathways system for enhancing his technical and physical skills, providing him with an advantage.
Increased Interest in American Football in Australia
Gridiron Australia, with approximately 4,000 members, has witnessed increased interest in the sport. Particularly since former rugby league player Jordan Mailata participated in this year's Super Bowl with the Philadelphia Eagles. The visibility of American football and the NFL has further expanded in Australia through streaming services. Like social media platforms like TikTok and Instagram.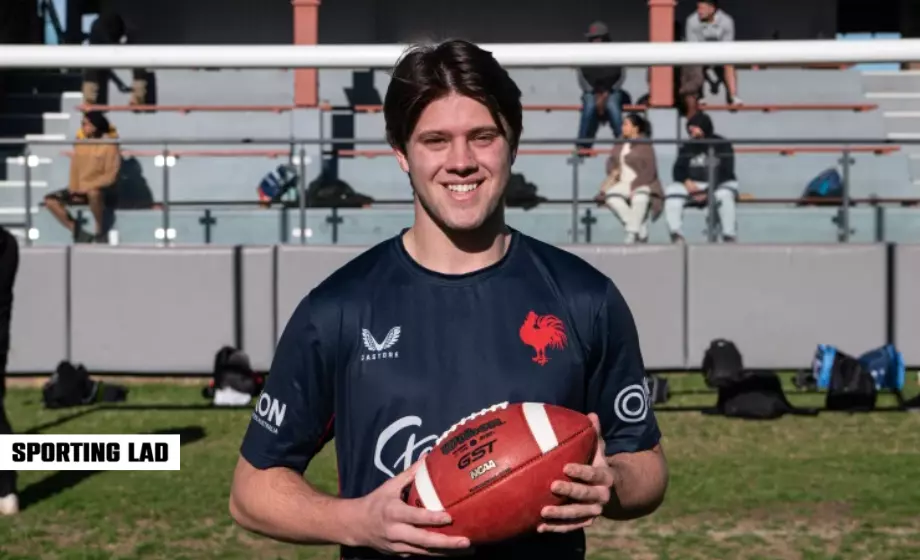 Kelly, a representative from Gridiron Australia, expects the number of applications for The Search to at least double next year as more talented young athletes become aware of the program.
Suggested Read: Hamilton makes HUGE F1 retirement statement with Mercedes deal still not struck