The US Open, one of tennis's most illustrious Grand Slam events, has long been a stage where emerging talents shine. In 2023, the tournament promises to continue this tradition, offering a platform for a new generation of players to make their mark. These rising stars bring excitement, energy, and a fresh style of play that keeps fans on the edge of their seats.
Let's look at some of the rising stars to watch out for at the 2023 US Open.
Men's Singles
In the captivating realm of men's singles tennis, we're witnessing the emergence of a fresh wave of talent. Rising stars like Carlos Alcaraz, Jannik Sinner, Felix Auger-Aliassime, Casper Ruud, and Sebastian Korda are reshaping the sport with their formidable skills, pinpoint accuracy, and relentless drive.
Carlos Alcaraz | Spain
At just 19 years old, Carlos Alcaraz is the youngest player in the top 10, and he's making waves with his aggressive style of play. His ability to hit winners from all corners of the court has drawn comparisons to tennis legends. Alcaraz's fearless approach and blistering forehand make him a force to be reckoned with.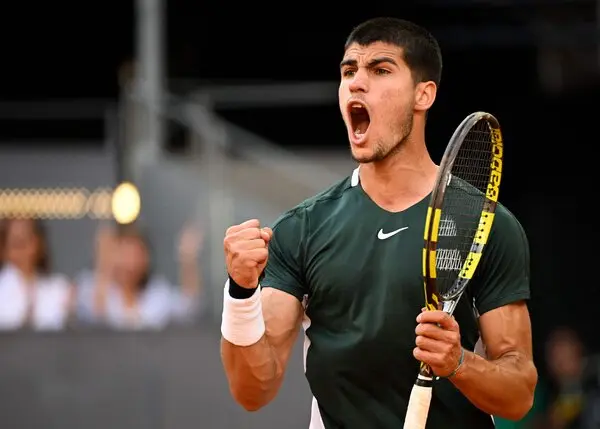 Jannik Sinner | Italy
Jannik Sinner, hailing from Italy, is another rising star worth watching. With a formidable serve and a powerful forehand, Sinner's game is remarkably well-rounded. His consistency and mental composure on the court make him a formidable opponent for even the most seasoned players.
Felix Auger-Aliassime | Canada
Felix Auger-Aliassime, once a junior world No. 1, has shown glimpses of brilliance in his young career. His explosive style of play, marked by powerful strokes and a knack for aggressive net play, has the potential to carry him to great heights in the tennis world.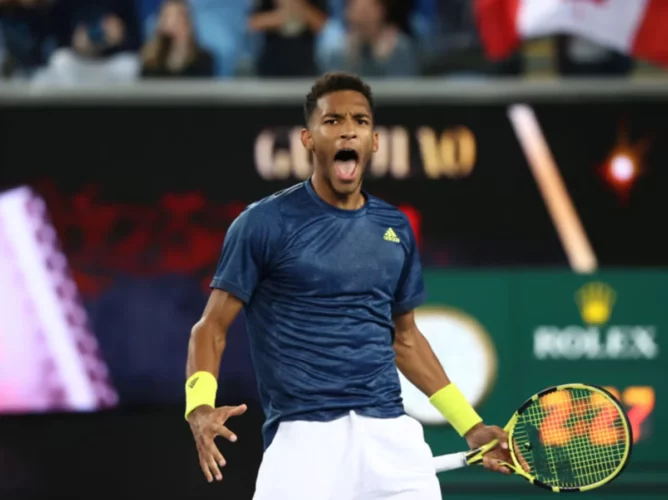 Casper Ruud | Norway
Casper Ruud, known for his prowess on clay courts, has been demonstrating his versatility on hard courts as well. His consistency and ability to adapt make him a challenging opponent for any player. Ruud's relentless work ethic promises a bright future in tennis.
Sebastian Korda | United States
As the son of former Grand Slam champion Petr Korda, Sebastian Korda carries a tennis legacy on his shoulders. His powerful serve and all-court finesse reflect his immense potential. Korda's game continues to evolve, making him an intriguing prospect on the circuit.
Women's Singles
In the fiercely competitive realm of women's singles tennis, a constellation of emerging talents shines brightly. Names like Iga Swiatek, Aryna Sabalenka, Emma Raducanu, Leylah Fernandez, and Coco Gauff are synonymous with power, versatility, and sheer tenacity. Watch these rising stars closely as they grace the courts of the 2023 US Open, where they aim to leave an indelible mark and claim their spot among the sport's greats.
Iga Swiatek | Poland
Iga Swiatek, the defending US Open champion and current world No. 1, is a force to be reckoned with. Her aggressive playing style, highlighted by a devastating forehand, has propelled her to the top of the women's game. Swiatek's remarkable skills and unwavering determination make her a true superstar in the making.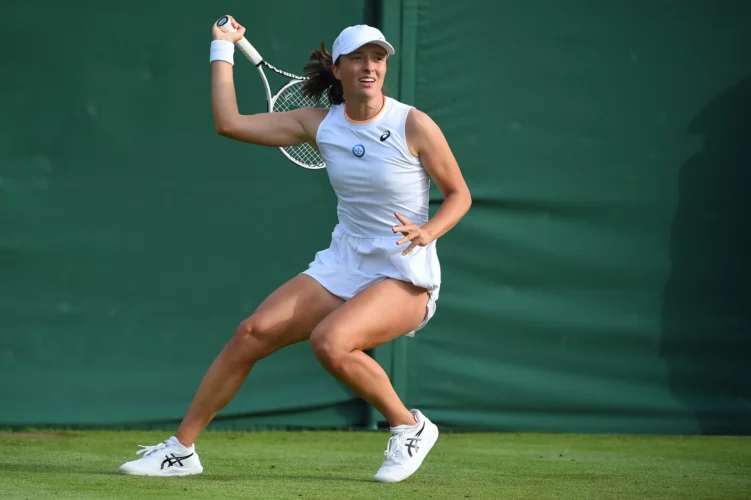 Aryna Sabalenka | Belarus
Aryna Sabalenka's game is all about power. With a thunderous serve and a relentless forehand, she's a constant threat on the court. As a former world No. 2, Sabalenka's consistency and ability to dictate rallies make her a contender at any tournament she enters.
Emma Raducanu | United Kingdom
Emma Raducanu burst onto the scene by winning the 2021 US Open. Her extraordinary talent and all-court prowess were on full display during that remarkable run. As she continues to gain experience on the tour, Raducanu's mental toughness and adaptability set her apart.
Leylah Fernandez | Canada
Leylah Fernandez, the 2022 French Open finalist, is known for her fearless approach to the game. She's unafraid to go for her shots, and her powerful forehand and fighting spirit make her a captivating player to watch.
Coco Gauff | United States
Coco Gauff, a former junior world No. 1, is a prodigious talent with enormous potential. Her well-rounded game and mental resilience belie her age. Gauff's versatility and fearlessness on the court make her a future star.
Read More: Exploring the Courts of US Open 2023
Wrapping it Up!
The 2023 US Open is a chance for up-and-coming stars to showcase their talents on the grandest stage. These young players are eager to make their mark on the tennis world, and they will be carrying the hopes of fans on their shoulders. Their bold playing styles, unyielding determination, and exceptional skills make them a captivating addition to the sport. They are not just tomorrow's stars; they are the stars of today, and they are ready to make a lasting impact. As the 2023 US Open unfolds, keep an eye on these emerging talents. They are the future of tennis, and that future is bright.