As the Rugby World Cup 2023 draws closer, anticipation and excitement ripple through the rugby community. With teams from around the world preparing to battle it out on the grand stage, the spotlight inevitably falls on the standout athletes who could become the driving forces behind their teams' success.
In this article, we delve into the profiles of the key players Rugby World Cup 2023, dissecting their abilities, roles, and potential influence on the outcome of the tournament.
Beauden Barrett (New Zealand): The Maestro of the Backline
Beauden Barrett embodies intelligence and versatility, setting himself apart as a dynamic fly-half well beyond the usual standards for his position. His exceptional skills include orchestrating attacks, crafting scoring chances, and executing precise goal kicks. Moreover, his role as captain and leader of the All Blacks adds another layer to his significance. As he approaches the highly sought-after World Cup Golden Boot, Barrett is poised to ignite New Zealand's ambitions on the rugby field.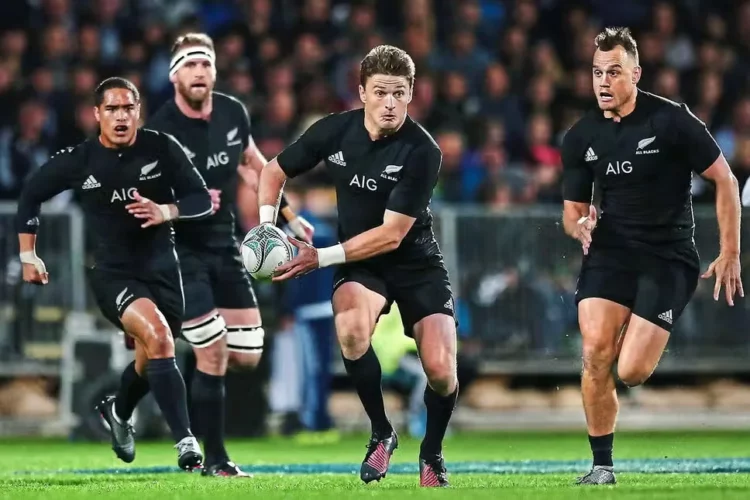 Maro Itoje (England): The Architect of Defense
Maro Itoje's towering presence in the lock position reverberates on the field. His athleticism, combined with sheer strength, makes him a formidable force in England's forward pack. Renowned for his leadership qualities, Itoje's influence extends beyond physicality to encompass strategic decision-making. His ability to secure possession, disrupt opponents, and guide the team's defensive efforts marks him as a lynchpin for England's aspirations.
Cheslin Kolbe (South Africa): The Lightning Bolt
Cheslin Kolbe's stature belies his immense impact on the game. Despite being the smallest player in the tournament, his electrifying speed and elusive agility make him a nightmare for defenders. With a knack for weaving through opposition, Kolbe is not only a scoring threat but also a game-changer in the making. As South Africa aims to defend its World Cup title, Kolbe's contributions will be pivotal.
Antoine Dupont (France): The Mastermind at Nine
Antoine Dupont assumes the role of the maestro, orchestrating plays from the scrum-half position. His ability to control the pace, create openings, and execute pinpoint kicks places him at the heart of France's strategy.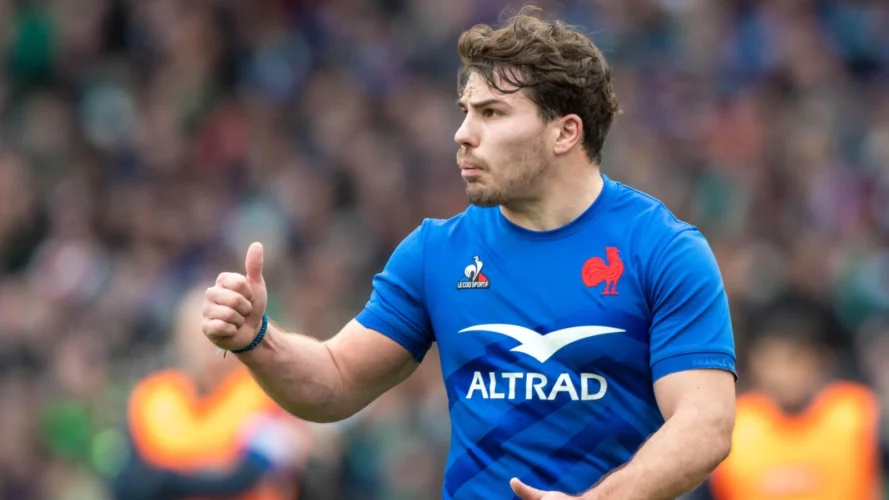 With the coveted World Cup Golden Ball in his sights, Dupont's influence extends beyond his on-field performances. Leading his team with a blend of creativity and tactical acumen, he embodies the future of the sport.
Sam Underhill (England): The Tenacious Tackler
Sam Underhill's relentless work rate and formidable tackling skills make him an invaluable asset to England's defense. As an openside flanker, his ability to secure turnovers and disrupt the opposition's flow sets him apart. His impact extends to ball-carrying and overall dynamism, making him a multifaceted player England relies upon.
Jordie Barrett (New Zealand): The Multifaceted Maverick
Jordie Barrett's versatility shines as he graces the field as a fullback or winger. His diverse skill set encompasses proficient kicking, accurate passing, and strategic gameplay. With New Zealand's quest for a third consecutive World Cup triumph, Barrett's adaptability and contributions promise to be pivotal.
Pablo Matera (Argentina): The Resolute Leader
Pablo Matera's leadership qualities and physicality cement his presence on the field. As a flanker, his unwavering determination, combined with ball-carrying prowess, make him an essential cog in Argentina's machinery. With ambitions set on a third World Cup triumph, Matera's leadership becomes integral to Argentina's aspirations.
Impact of Key Players on the Outcome of the Tournament
Key players can influence the outcome of a tournament in a number of ways. They can score tries, make important tackles, and set up scoring opportunities for their teammates. They can also lead their teams by example and motivate their teammates to play their best. The factors that contribute to a key player's success include their individual talent, their experience, and their teamwork skills.
Key players must also be able to handle the pressure of playing in big games. The challenges that key players face include injuries, fatigue, and the pressure of expectation. They must also be able to deal with the physical and mental demands of playing rugby at the highest level.
Role of Leadership in Rugby
Leadership plays a pivotal role in rugby, given its inherent reliance on effective teamwork. A capable leader possesses the ability to uplift and ignite their teammates, serving as a beacon of positive influence and demonstrating impeccable judgment, especially in challenging moments. The attributes defining a proficient rugby leader encompass adept communication, sharp decision-making prowess, and the knack for nurturing strong interpersonal bonds. These leaders are not only adept at motivating and inspiring their fellow players but are also adept at maintaining their composure and making judicious choices when faced with intense pressure.
There are many ways that leaders can motivate and inspire their teammates. They can set a positive example by working hard and always giving their best. Leadership is an important part of rugby, and it can be the difference between winning and losing. Key players who are also leaders can have a significant impact on the outcome of a tournament.
Suggested Read: Top coaches Rugby World Cup 2023
Summing It Up!
As the Rugby World Cup 2023 approaches, the stage is set for a spectacle of athleticism, strategy, and sheer determination. Among the array of talent that will grace the tournament, players like Beauden Barrett, Maro Itoje, Cheslin Kolbe, Antoine Dupont, Sam Underhill, Jordie Barrett, Pablo Matera, and others stand ready to seize the spotlight. Their contributions will be scrutinized, celebrated, and remembered, as the world unites to witness the evolution of the sport and the defining moments these key players Rugby World Cup 2023 will create.