In her fourth-round match against Madison Keys at Wimbledon, 16-year-old Russian tennis player Mirra Andreeva received a point penalty for throwing her racket and then refused to shake the umpire's hand. Despite being a crowd favorite in her debut at the All England Club. Andreeva's hopes of becoming the youngest player since Anna Kournikova in 1997 to reach the quarter-finals were dashed.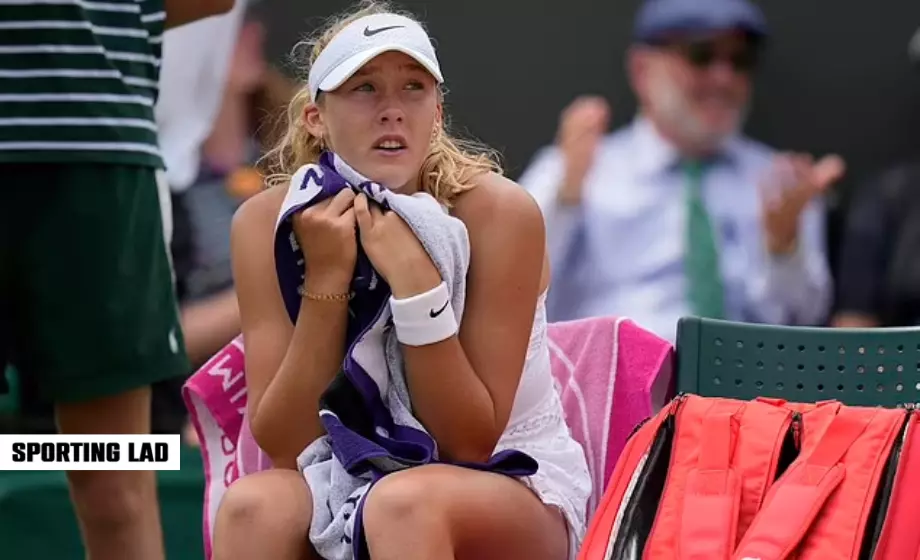 Andreeva initially seemed on track for victory as she took a one-set lead and held a 4-1 advantage. However, Keys mounted a comeback, and after losing the second set tie-break. Andreeva flung her racket across the grass, resulting in her first warning from umpire Julie Kjendlie. Later in the match, when Keys forced deuce at 2-5 in the deciding set, Andreeva appeared to throw her racket again. Earning a second warning and an automatic point penalty. This penalty gave Keys a match point.
Andreeva protested the decision, arguing that she had slipped and fallen rather than intentionally throwing her racket. However, Kjendlie upheld the penalty, and Keys won the next point to secure a 3-6, 7-6 (4), 6-2 victory. While Andreeva approached the net to shake hands with her opponent, she bypassed the umpire without extending her hand.
Notably, Andreeva had previously expressed concern about being defaulted at the French Open after angrily hitting a ball into the crowd.
During the match, Andreeva had displayed strong control, while Keys struggled with errors. However, Keys regained her composure just in time, altering her tactics by approaching the net after her powerful groundstrokes. She even broke Andreeva's serve with a left-handed forehand winner. As the second set tie-break unfolded, Keys gained momentum. Leaving Andreeva unable to recover from her initial disappointment in the deciding set. Although Andreeva briefly threatened to reverse the situation. Keys maintained her composure, while Andreeva's frustration grew, ultimately leading to her defeat.
Suggested Read: Pierre Gasly shoves Carlos Sainz Jr after British Grand Prix