Max Verstappen articulates his reservations about the race's excessive focus on entertainment and commerce. This prompts a question: does the reigning world champion have a valid point? Discover Why Verstappen is both right and wrong about F1 Las Vegas Grand Prix.
Dubbed as Formula 1's equivalent of the Super Bowl in Vegas, the event lived up to its reputation with extravagant displays fitting for the city's reputation as a hub for gambling and entertainment. Despite initial concerns about track issues and local criticism, the 50-lap race around the Strip's casinos delivered a thrilling spectacle, alleviating worries about the series prioritizing entertainment over sport.
Max Verstappen Speaking for Traditional Fans
Leading up to the race, Verstappen became a voice for traditional fans who felt alienated by the event's departure from F1's European roots and its transformation into a global entertainment enterprise. Expressing his preference for emotion over showmanship, Verstappen remarked, "I like emotion. When you go to Spa, Monza, they have a lot of emotion and passion." He emphasized the need for fans to understand the sport beyond the party atmosphere.
Also Read: Las Vegas Grand Prix History: A Tale of Motorsport Excellence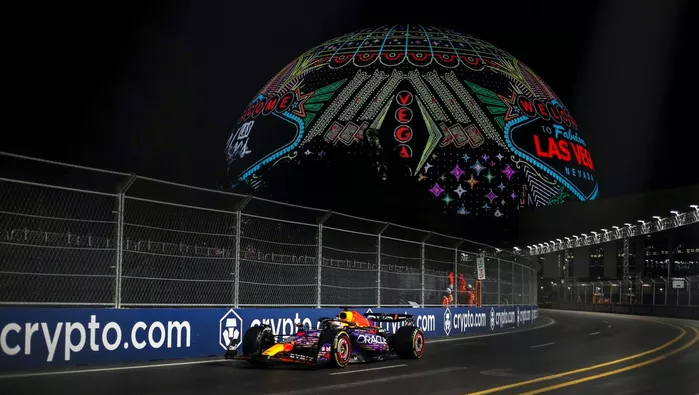 Verstappen's thoughtful response, a departure from his usual stance, resonated with many fans on social media. However, concerns lingered among long-time supporters who felt excluded due to high ticket prices and logistical challenges, particularly with inconvenient race timings on the US east coast.
Formula 1's owner, Liberty Media, has consciously shifted its focus from traditional motor racing fans to a broader market. In Las Vegas, the emphasis on impressing corporate guests and VIPs mirrored a similar approach in the new American race in Miami. While sponsors and teams welcomed the unique hospitality options, Verstappen's weariness about the increasing focus on entertainment and commerce highlighted the clash of cultures within F1.
F1 Las Vegas Grand Prix Boosts Teams
Despite these reservations, the F1 Las Vegas Grand Prix served as a significant boost for teams from the outset. The clash of cultures was evident during the driver presentation, where Sergio Perez appeared bewildered by UFC announcer Bruce Buffer's energetic performance. Verstappen's concerns about the balance between entertainment and sport are valid, but F1 cannot afford to deliver a lackluster show in Las Vegas.
While acknowledging that the Las Vegas Grand Prix might not appeal to everyone, the article concludes that on a diverse 24-round schedule, there should be room for both the spectacle of Las Vegas and the historic passion of venues like Monza. The key is to strike a delicate balance between catering to new audiences and preserving the essence of Formula 1 for longtime fans.