England manager Gareth Southgate passionately defended Man UTD Harry Maguire following his own goal during the match against Scotland on Tuesday evening. Discover Gareth Southgate strongly defends Man UTD defender Harry Maguire.
Maguire initially began the game on the bench but was brought in to replace Marc Guehi at halftime. Throughout his time on the pitch, Scottish fans in Hampden Park jeered his every move, even sarcastically applauding when he successfully completed a pass. Unfortunately, Maguire's match included an own goal in the 67th minute when he inadvertently directed a Scotland cross into his own net. Despite this setback, England managed to secure a 3-1 victory, with Harry Kane scoring shortly after the own goal.
Check out the latest news on the Rugby World Cup 2023: Tom Curry suspended for 2 matches from Rugby World Cup
Harry Maguire's Crucial Role in England's Success
During his post-match press conference, Southgate was asked about Maguire and fervently defended the central defender. Southgate has consistently selected Maguire in recent matches despite his inconsistent form at the club level and limited playing time.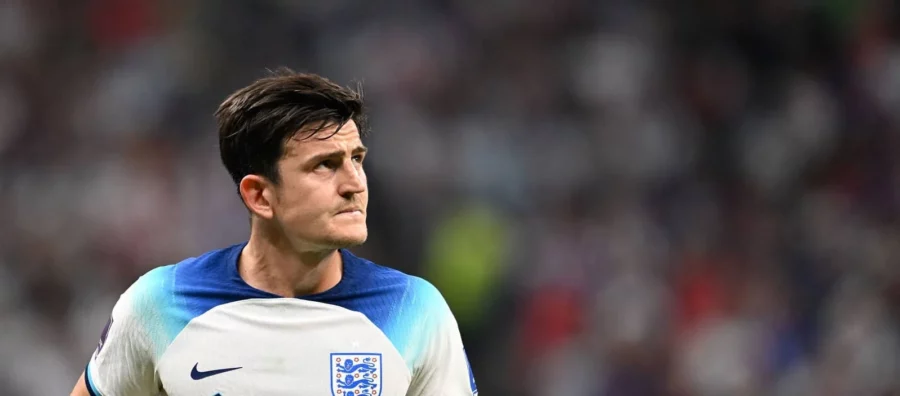 Southgate commented, "I understand the perspective of the Scotland fans, and I have no objections to their actions. It's a result of the unjust treatment he's endured for an extended period. Our own fans anticipated some criticism, but we won't tolerate others targeting him. It's absurd. I've never seen a player subjected to such treatment, not only from Scottish fans but also from commentators and pundits. They have created an unprecedented situation."
"He has been a steadfast presence for our team, an integral part of the most successful England squad in decades. I've emphasized the importance of our senior players, and he plays a vital role in that. Every time he steps onto the field, his resilience and determination are truly remarkable. He's an exceptional player, and we are fully behind him. I have strong convictions about this. He performed admirably and contributed significantly to our victory."
"In true fashion, he spoke with the media afterward, as he always does," Southgate added, praising Maguire's willingness to face the press.