The history of point guards in the NBA began with the dominance of legends Bob Cousy and Oscar Robertson, followed by the brilliance of Walt Frazier and Lenny Wilkens. The '80s and '90s saw the baton passed to John Stockton and Magic Johnson, marking an era of exceptional floor generals. Today, we find ourselves in a golden age of point guards, with players like Chris Paul, and Rajon Rondo, and a promising new generation carrying on the tradition. Read the full article to know more about the Greatest Point Guards in NBA History.
Although the best point guards from the 2000s have either retired or are nearing the end of their careers, the position remains in capable hands. The current crop of talent, including Chris Paul, Rajon Rondo, and several emerging stars, continues to showcase remarkable skills and basketball genius, adding to the legacy of this essential position in the NBA.
Top 5 Greatest Point Guards in NBA History
The NBA has seen some of the greatest point guards of all time, from Magic Johnson to Stephen Curry. Here are the top 5 greatest point guards in NBA history:
1. Magic Johnson | Greatest Point Guards in NBA History
Magic Johnson's resume is almost flawless, leading in numerous categories among point guards, including Playoff Performance, Advancement Shares, assists per game, true shooting percentage, and more. Despite a shortened career due to HIV, his legacy remains extraordinary.
Even with four missed seasons in his early 30s, Johnson's impact on the court was immense. His return to the Lakers in 1995-96 showcased his value, with unparalleled skills in scoring, distributing, rebounding, and overall play. Johnson consistently demonstrated the ability to win playoff games and secure victory, making him the epitome of the best floor general in NBA history.
2. Jerry West
As emphasized throughout this article and the historical series, positional designations were determined objectively based on Basketball-Reference.com's listing of players' positions throughout their careers. Despite West often being associated with premier 2-guards, he was listed as a point guard for the majority of his 14-season career.
In 1972, Sports Illustrated praised West as a groundswell of support grew, considering him equal to or even superior to Oscar Robertson, the finest guard at the time. While others eventually surpassed both players, West continued to enhance his resume with two more deserving All-Star seasons and a First-Team All-NBA selection. Although Robertson was slightly superior offensively and more valuable to his teams, West's exceptional defensive skills set him apart. His playoff success further solidified his status as an elite point guard, consistently leading his team to contention for the championship. Despite not winning many titles, he ranks impressively in Playoff Performance and Advancement Shares, securing his place as one of the top point guards in NBA history.
3. Oscar Robertson | Greatest Point Guards in NBA History
Oscar Robertson's 1961-62 season with the Cincinnati Royals remains one of the most famous in NBA history, as he achieved the remarkable feat of averaging a triple-double with 30.8 points, 12.5 rebounds, and 11.4 assists per game. What often goes unnoticed is that he maintained a triple-double average for the first six seasons of his career, with combined per-game numbers of 30.4 points, 10.0 rebounds, and 10.7 assists. This all-around excellence contributed to his impressive 189.2 win shares and a remarkable 23.2 PER throughout his career, making him one of the most dominant point guards in NBA history.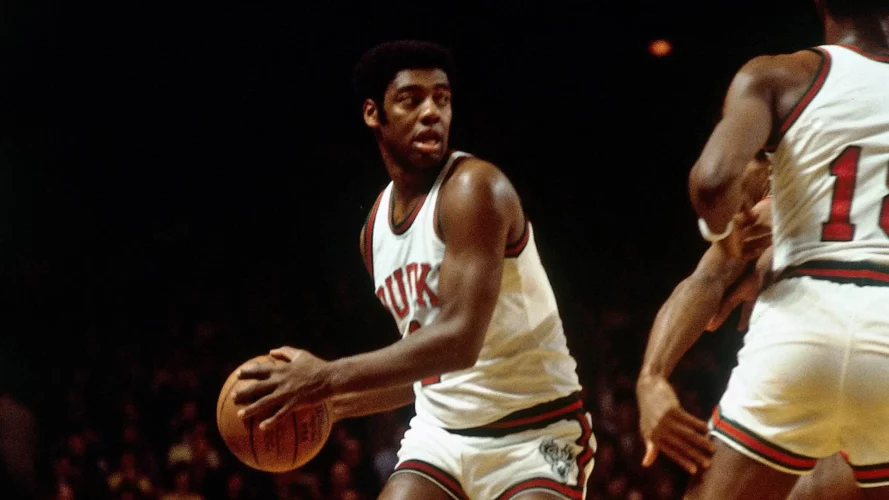 In performance metrics, Robertson stands out significantly, leading the position with 31.25 Career Contributions per season. His accomplishments place him far ahead of others, with only Chris Paul joining him in the above-25 club. As one of only three point guards to win LMVP, Robertson's 2.479 MVP Shares trail only the top-ranked player at the position. His 4.2 LMVP Shares also rank among the top in NBA history, demonstrating his immense impact and legacy as one of the greatest point guards ever.
4. John Stockton
Jerry Sloan, Stockton's head coach for much of his career, maximized his talents on both ends of the court. Additionally, Stockton benefited from playing during a time when it was easier to earn assists and having Karl Malone as his ideal pick-and-roll partner. This effective combination capitalized on a novel system, making Stockton stand out among players who had favorable situations.
Stockton's legacy is defined by his all-time assists record, an accomplishment that may never be surpassed. Beyond his exceptional passing ability, he was also one of the best thieves and defensive point guards in NBA history. While not a high-volume scorer or a dominant rebounder, Stockton excelled in almost every other aspect of the game, exemplified by his impressive 23.15 Career Contributions per season.
Stockton's level of play remained consistently high throughout his career, earning him the largest total Career Contributions figure of any point guard in NBA history. Only a few legendary players from different positions surpass his impressive contributions. The only aspect holding him back was his inability to secure an NBA championship, reflected in his comparatively lower Advancement Share score. Despite this, his exceptional performance throughout his career solidifies his place as one of the greatest and most impactful point guards to ever play the game.
5. Walt Frazier | Greatest Point Guards in NBA History
Walt Frazier showcased dynamic offensive skills, excelling in scoring and distributing with his deft passing. His creativity on the court was matched by his fancy off-court persona. Frazier's ability to find his targets with precision made him an exceptional playmaker.
However, Frazier's true brilliance lay in his defensive prowess, arguably making him the greatest defensive point guard of all time. Masterful in stealing the ball from opponents, he was a constant threat on defense, earning seven All-Defensive team selections during his career. If the Defensive Player of the Year award existed during his era, he would have been a strong contender for the honor. Frazier's remarkable defensive contributions and his value to his teams were evident in his 19.14 Career Contributions per season and 1.456 LMVP shares, ranking among the highest in NBA history for point guards.
Both on and off the court, Frazier stood out with his unique style and quality production for his teams. His legacy remains as one of the most skilled and impactful point guards in NBA history, leaving an indelible mark on the game.
Wrapping Up!
The history of NBA point guards is filled with legends like Magic Johnson and John Stockton, who shaped the game. Today's golden age features players like Chris Paul and Rajon Rondo, continuing the tradition. The top 5 greatest point guards in NBA history, including Johnson, West, Robertson, Stockton, and Frazier, showcase their exceptional skills and impact. The position remains in capable hands, promising more incredible talents and exceptional play in the future.